>
>
>
China Wheel Excavator Factory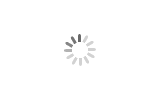 China Wheel Excavator Factory
Brand :JING GONG
Product origin :China
Delivery time :30 days
Supply capacity :3000 sets per year
China JING GONG is one of leading manufacturer of Wheel Excavator for over 20 years.

Please see the advantages of China Jinggong JG80S excavators.
1. Use specified high-quality cylinder
2. New Integrated console makes it comfortable when operating
3. Development Patent: Grapple rotates flexibly to improve work efficiency
4. Luxury cab with air conditioner & multi-functional charging interface & comfortable seat with shock resistance, Lift cab, bright and spacious, wide vision, low noise, reduce driver's fatigue and improve work efficiency
5. Full hydraulic pilot operation, advanced and perfect operation system, light and flexible
6. The whole machine use high-quality steel, which is strong, reliable and more durable
7. Strong drive system, high carrying capacity, great tractive force to resist impact
8. Equipped with multi-way valve, hydraulic system, walking motor from South Korea, advanced and reliable
9. New condition engine with turbocharged, adopt domestic famous engine brand, which ensures low fuel consumption, strong power and high reliability
10. Inlet and outlet oil tubes are all used steel braided tubes, oil resistant and high-pressure tubes, safe and reliable
11. Use engineering cross-country tires, strong anti friction
Our JG80S wheel excavator is installed with a variable displacement piston pump and a hydraulic system, which greatly improve the working efficiency. One attractive feature of this excavator is that it walks by automatic transmission, greatly decreasing tedious work caused by manual transmission.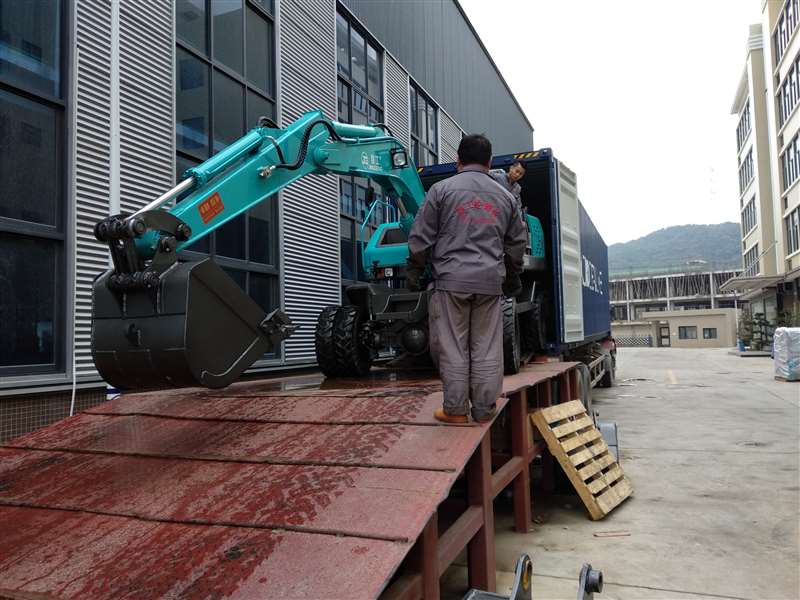 The equipped pump also makes the whole operation smoothly and easily, it achieves a significant improvement in working efficiency. This kind of wheel excavator has been widely applied in municipal engineering, water conservation, agriculture and forestry.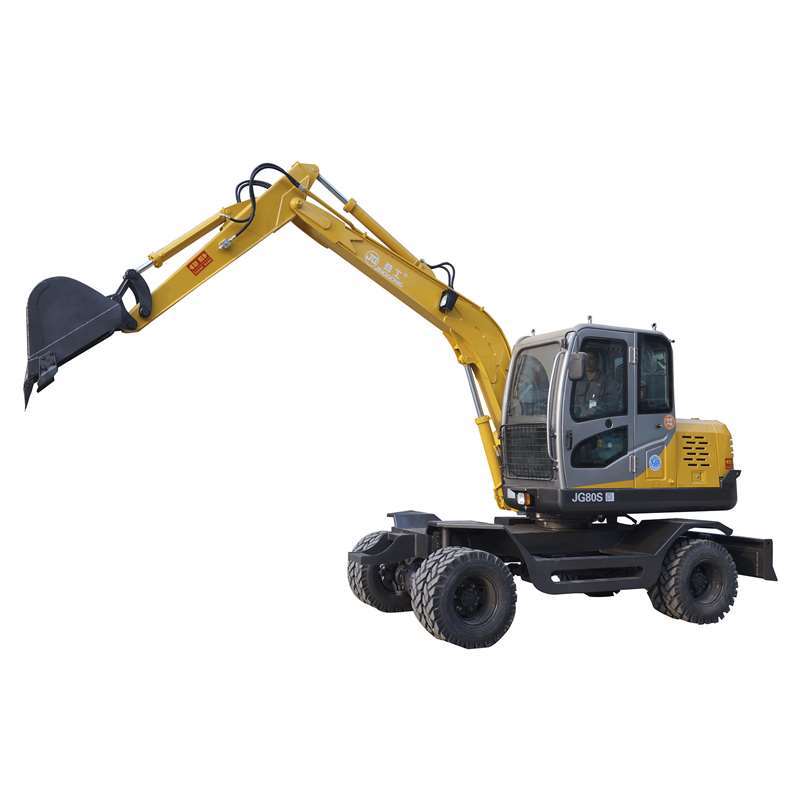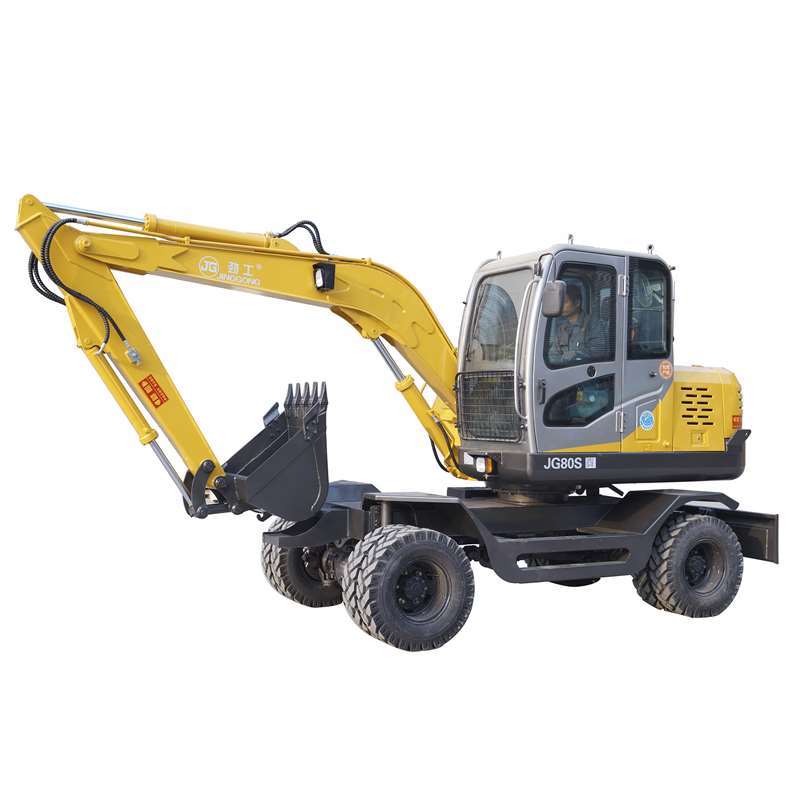 JG80S Wheel Excavator SPECIFICATIONS
RANGE OF OPERATION
Boom length
3030mm~3475mm
Arm length
1860mm
Maximum Digging Reach
6080mm
Maximum Digging Depth
3380mm
Maximum Digging Force
45KN
Maximum Digging Height
6160mm
Maximum Dumping Height
4000mm~4650mm
Back-end radius of gyration
1750mm
DIMENSION
(Length*width*height) travel position
5400*2100*2970mm
Wheel base
2560mm
Track(Front/rear)
1660mm/1580mm
Ground clearance of counterweight
1050mm
Min ground clearance
220mm
TECHNICAL PARAMETERS
Angle of rotation
360°
Machine weight
6200kg
Engine model
YN36GB2/YC4F60Z
Rated Power
50KW/43KW
Rated Speed
2200r/min
Hydraulic system working pressure
21Mpa
Hydraulic system flow
126L/min
Variable piston pump
63ml/r
Max Hauling force
45KN
Walking speed
25km/h
Grade Climbing ability
58%/30°
Tyre model
750.16
Volume Of Bucket
0.2-0.3m3
Revolution Overdrive Pressure
16Mpa
Full circle swinging time
5.5s
Fqt Fuel Quantity
≥4L/h
Capacity Of The Fuel Tank
130L
Hydraulic Tank Capacity
110L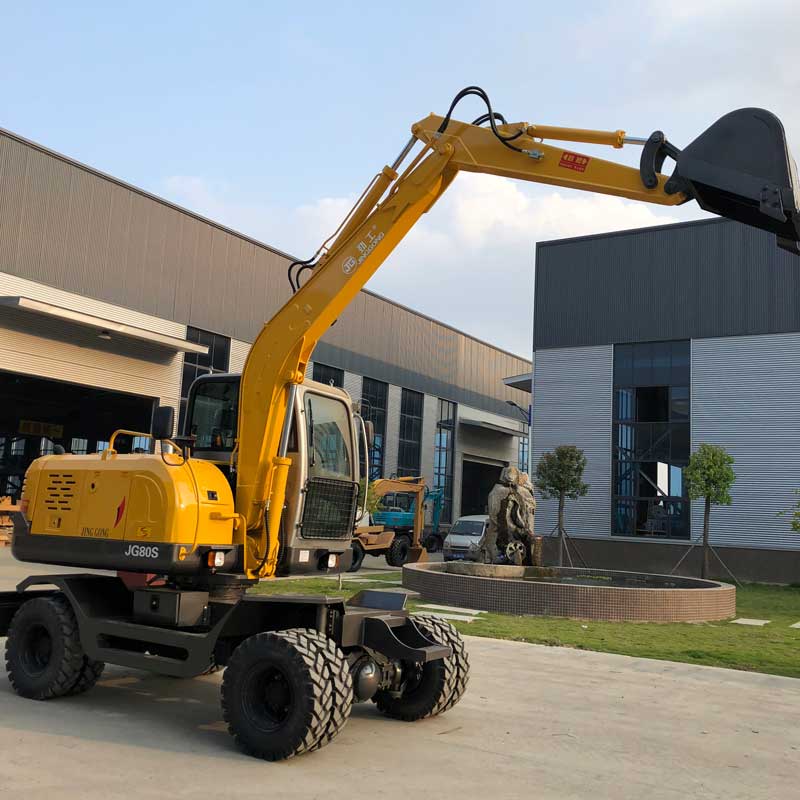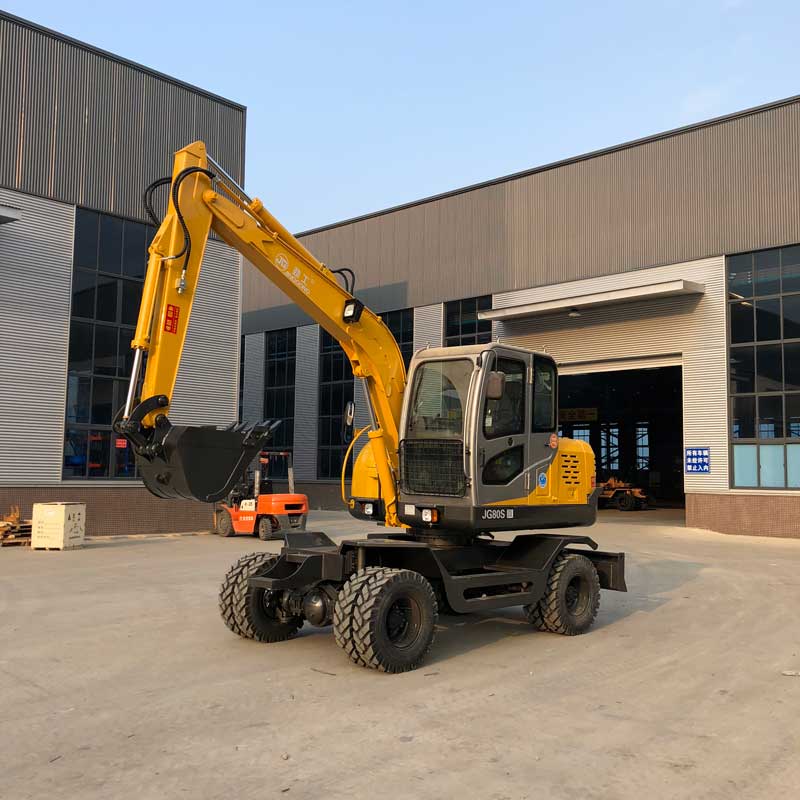 Warranty
We grants our clients a twelve-month-period or 2000-hours warranty for any machine purchased from us. During the warranty period, in case the defect of material or workmanship has occurred with spare parts in normal operation, the defective part will be repaired or replaced free of charge, at our discretion.
Spare Parts
If there is a sole sales agent in your country, then you can buy directly from our agent, to save the time and shipping cost. If no, we also will send you the spare parts you need directly by shipping or by courier to your address after payment.
We are dedicated to provide our clients with genuine spare parts with the highest quality, exact fitness and appropriate function. With our global distributor network, you are guaranteed with fast deliveries and services, wherever you are. Please submit your spare parts request to us, and list products name, model, equipment serial number, description of required parts. We guarantee that your request will be handled quickly and appropriately.
Training
We offer perfect facilities and comfortable environment and can provide training services to different users. The training sessions include product training, operation training, maintenance know-how, technical know-how training, standards, laws and regulations training and other trainings, all of which are tailored to fulfill your individual needs. Training programs can be conducted in our factory field, or at the client's site.
Technical Advice
We can also help clients coordinate with trained service personnel to provide you detailed and extensive knowledge about your specific machine. With our technical advices, your machine service life can be significantly prolonged and sustained with high capacity.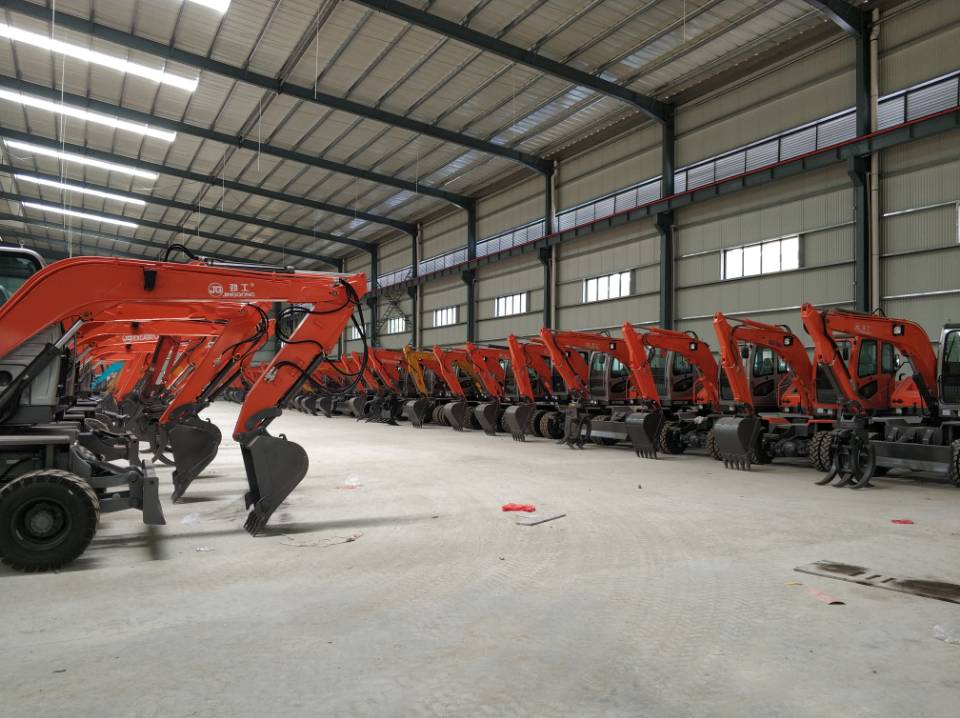 WHAT ARE OUR ADVANTAGES COMPARED WITH TRADING COMPANIES?
1. Competitive Price -- We a Chinese leading manufacturer of Wheel Excavators, Crawler Excavators, Sugarcane Harvester, Sugarcane Grabber Wheel Loader, and Wood Clamping Wheel Loader with good quality, professional service and lower price.
2. Quick Response -- Our team is consisted of a group of diligent and enterprising people working 24/7 to respond client inquiries and question all the time. Most problems can be solved within 12 hours.
3. Fast Delivery -- Normally it will take more than 30 days to produce the ordered machines, while we have a variety of resources, locally and nation widely, to receive machines in timely manner. In 70% circumstance, we can have an immediate delivery of regular machines for our clients
4. Sole Agent wanted—You may apply our sole sales agent of our factory in your country, if there is no agent yet in your local area, to open your market working together.
WHICH PAYMENT TERMS CAN WE ACCEPT?
Normally we can work on T/T term or L/C term.
1. On T/T term. 30% down payment is required in advance, and 70% balance shall be settled before shipment.
2. On L/C term, a 100% irrevocable L/C without "soft clauses' can be accepted Please seek the advice from the individual sales manager whom you work with.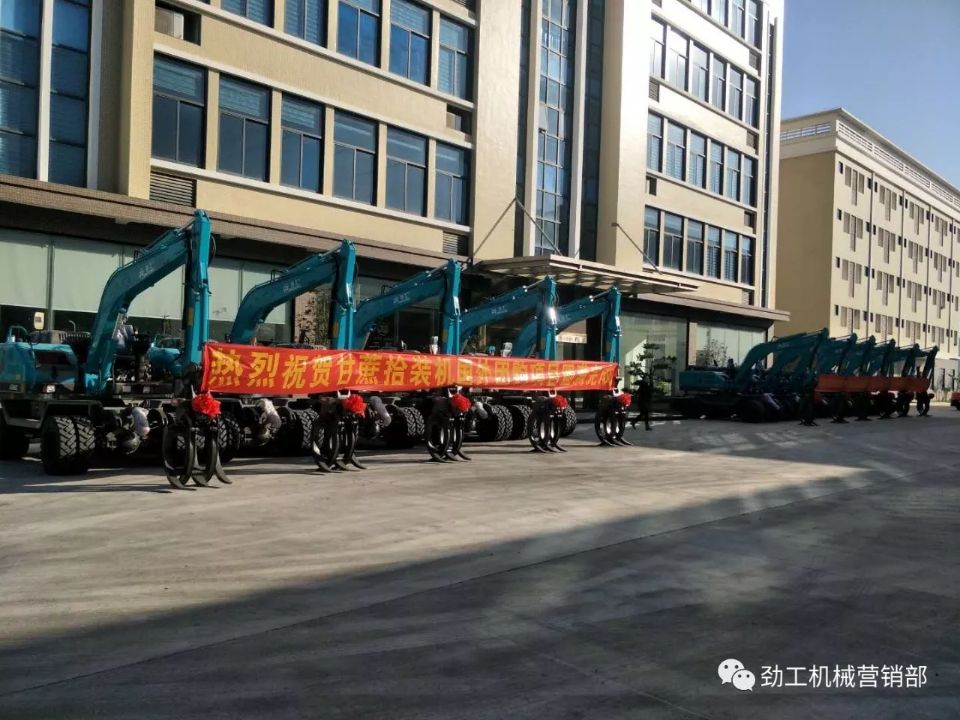 WHICH INCOTERMS 2010 TERMS CAN WE WORK?
We are a professional and sophisticated international player, can handle all INCOTERMS 2010 terms,and we normally work on FOB, CFR, CIF, CIP, DAP.
HOW LONG WILL OUR PRICE BE VALID?
We are a tender and friendly supplier, never greedy on windfall profit. Basically, our price remains stable through the year. We only adjust our price based on two situations:
1. The rate of USD. RMB varies significantly according to the international currency exchange rates.
2. The labor cost, and raw material cost is increased up more than 5%.
WHAT LOGISTICS WAYS WE CAN WORK FOR SHIPMENT?
We can ship construction machinery by various transportation tools.
1. For 90% of our shipment, we will go by sea. to all main continents such as South America, Middle East, Africa, Oceania and Europe etc. either by container or RoRo/Bulk shipment.
2. For neighborhood countries of China, such as Russia. Mongolia. Kazakhstan. Uzbekistan etc., we can ship construction machinery by road or railway.
3. For light spare parts in urgent demand, we can ship it by international courier service, such as DHL,TNT UPS, or Fedex.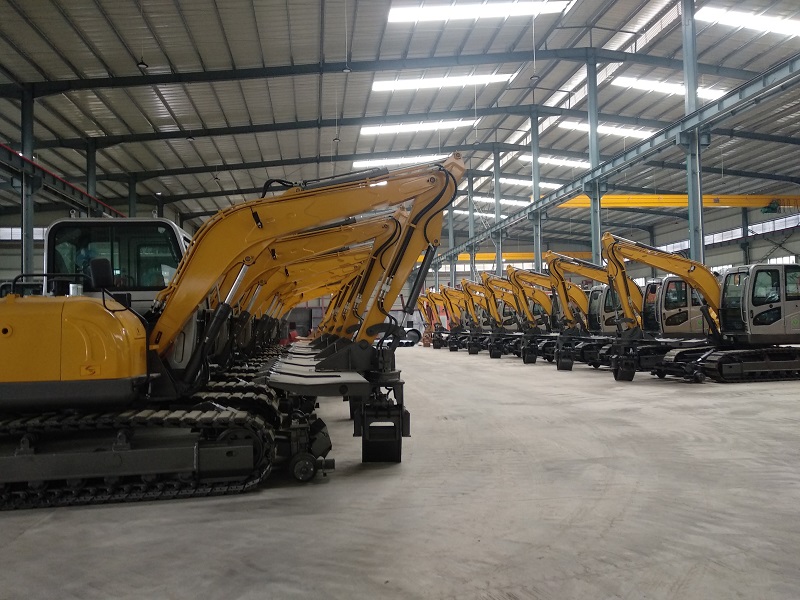 Get the latest price? We'll respond as soon as possible(within 12 hours)